Exchange Hotel
Civil War Museum
Gordonsville, VA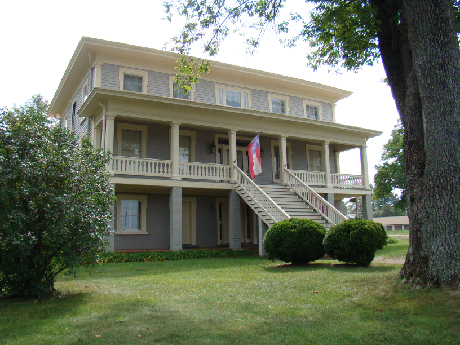 Front View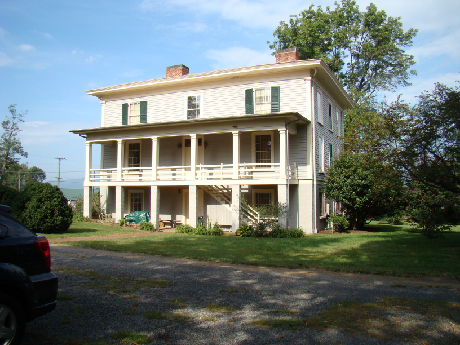 Back view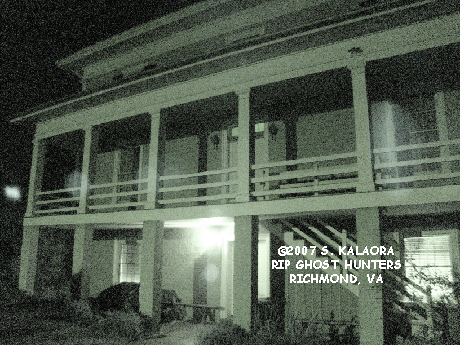 Notice the oval shape on the right side of the porch. It is life-size and part of it goes behind the post. Now look at the 3 orbs at the left side of the porch. Notice at the 3rd pillar there are 2 orbs.
The one to the right of the pillar also in part is behind the pillar. This would indicate that this orb and the oval are not reflections from the light as reflections would be seen totally. The bright light to the left is a street light. On the lower level is a reflection from the light above the door.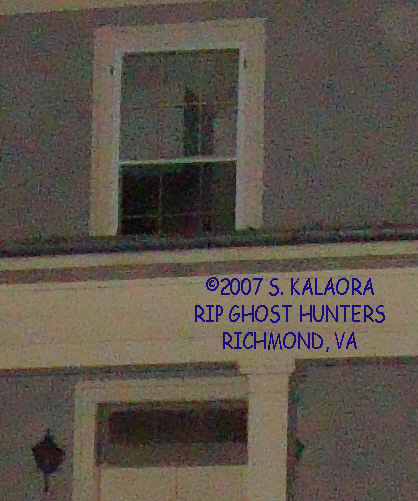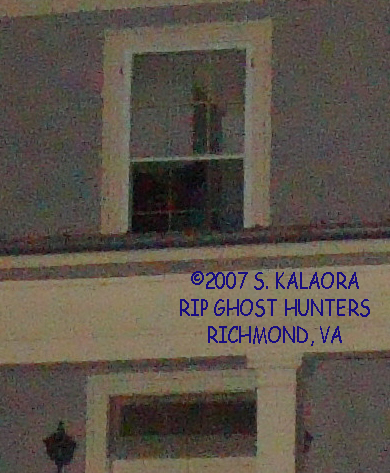 If you look carefully at the parting of the curtain in these top two pictures, you can see a slight difference. Now look at the two pictures below
.
All 4 pictures were taken within minutes of each other. Now the interesting thing is, we did not have access to the room that has this window. It is used for storage and room was locked. The two staff members were with us at all times.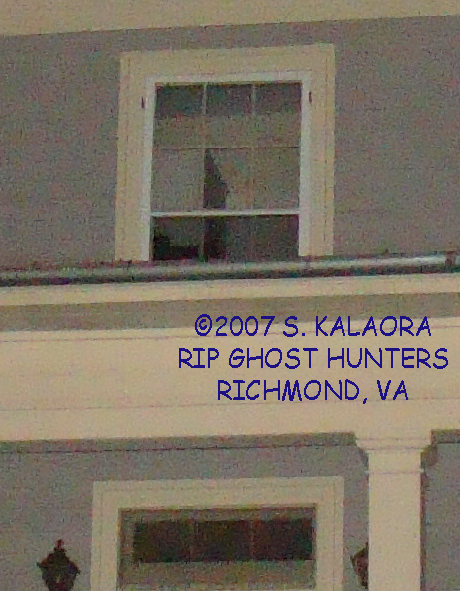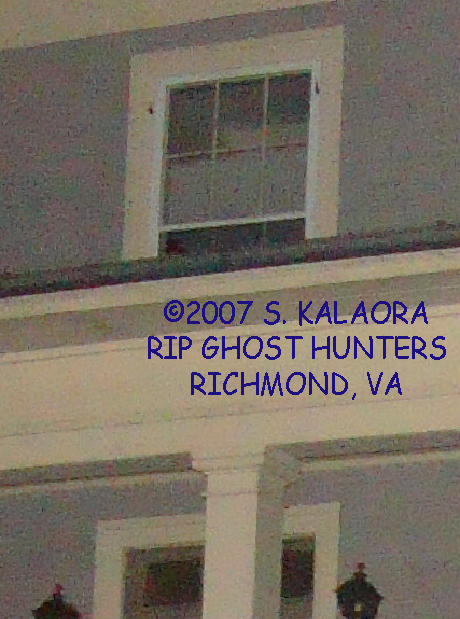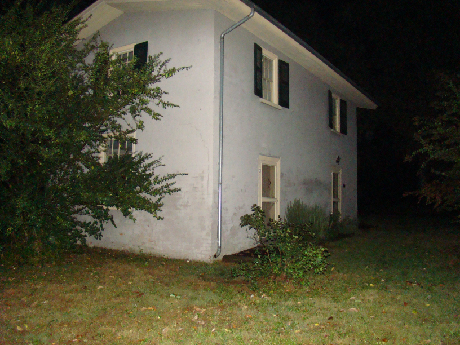 This side building before the civil war was used as the kitchen and bakery for the hotel. We only had access to the door on the left which also gave us access to the 2nd floor. The door on the right was converted to an office and was off limits.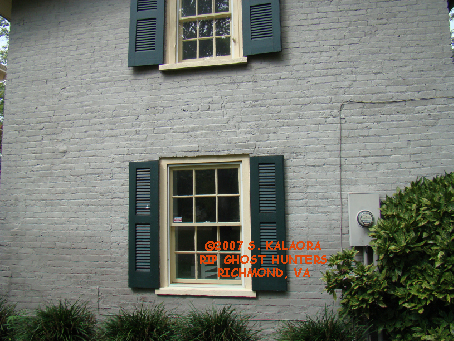 This is the other end of the side building (office window). In the
bottom window, 2nd row down, middle pane just to the left of the
window lock is a face.
See close up in next photo.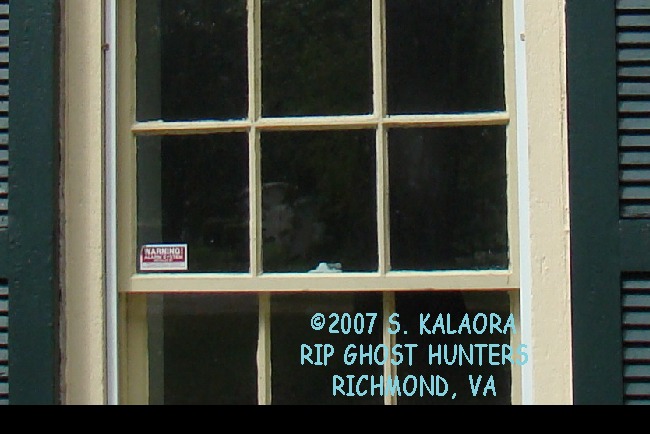 Soldier, old woman, or, old man?



What do you think?



No one was in the building at the time picture was taken. In fact, it
was locked and we did not have access to this area of building.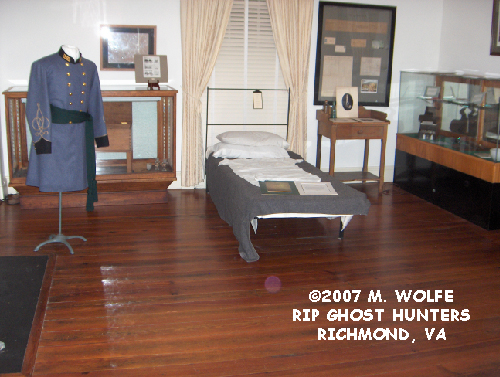 Pink orb anomaly
- dust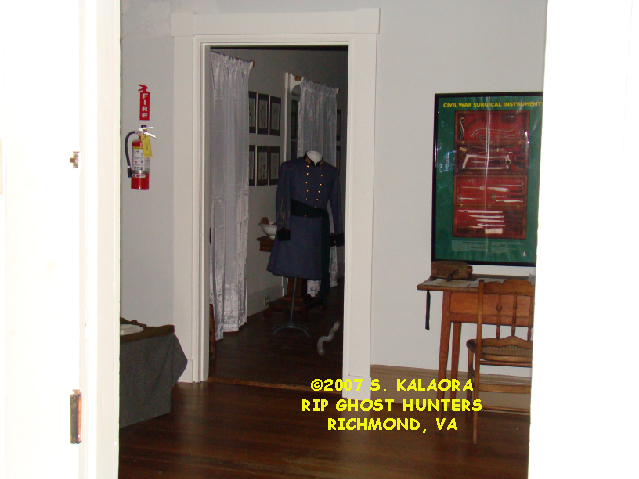 Fast-moving light anomaly or possibly a bug.
Hummmmm
Close-up below.