HISTORICAL SITE
HANOVER COUNTY, VIRGINIA
September 2010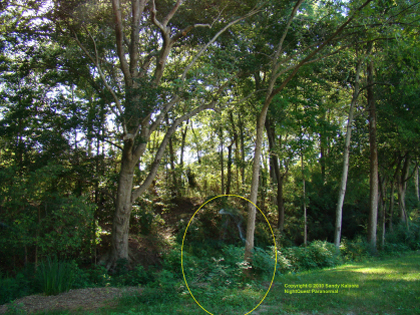 This picture was taken between 4 - 5pm and with a flash.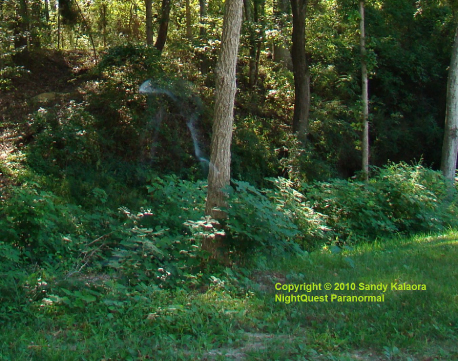 This apparition is a woman in period clothing. Notice the detail of the floppy hat. The outline of the front of her body goes all the way down to the ground. The back only goes to the bustle.