BYRD THEATRE
RICHMOND, VA



The Byrd Theatre was named after Richmond's founder, William Byrd and opened in December 1928.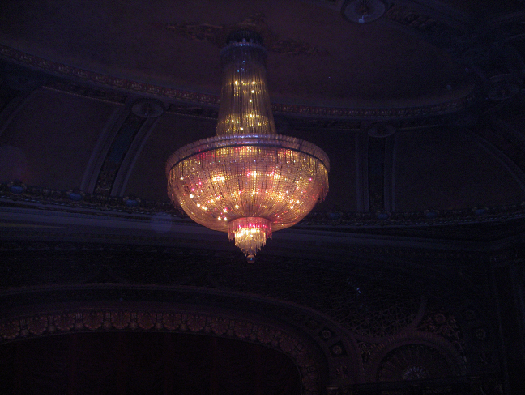 The Byrd's magnificent main chandelier is 18 feet tall.

(The faint orbs are dusts)


Private box seats. (The faint orbs are dust.)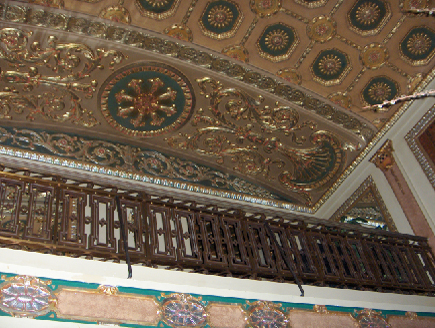 The beautiful main lobby ceiling.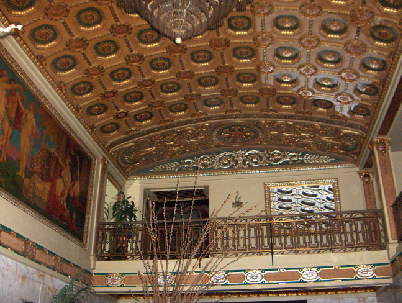 Another view of lobby ceiling.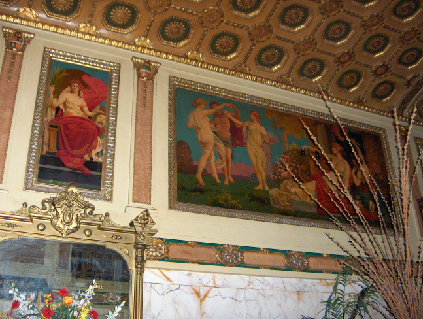 Paintings above the refreshment stand.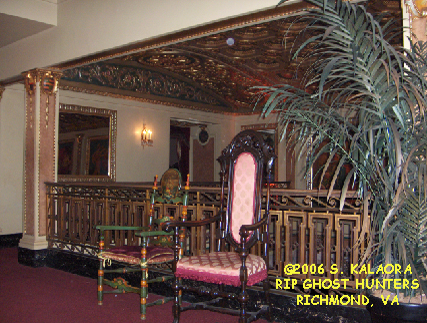 Notice the orb near ceiling above pink chair
. This is the alcove area just above the lobby.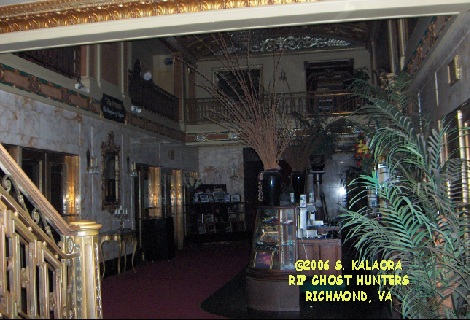 The orb is now seen behind the pink chair at the rail above the lobby just after the lights were turned off.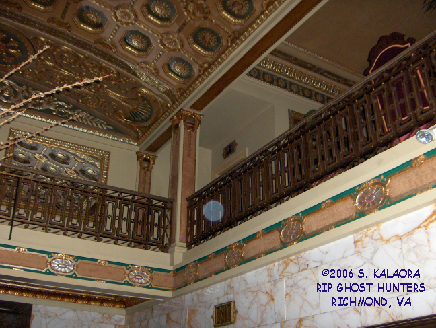 This was taken from the other end of the lobby. You can see the back of the chair more clearly.
Now it has moved closer to ceiling near the pillar.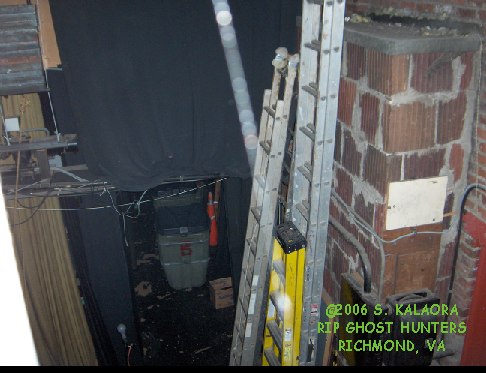 Extremely fast moving orb taken behind the stage in pitch blackness.