STANLEY HOTEL
ESTES PARK, COLORADO
The Stanley Hotel was the inspiration for Stephen King's novel the "The Shining" and in 1980 was made into a movie starring Jack Nickolson and Shelley Duvall. Even though the original movie wasn't film there, the 1997 remake of the movie starring Steven Weber and Rebecca DeMornay was film entirely at the Stanley. Rent the remake to get a good look of the inside of this grand hotel.
The Stanley Hotel was built by F. O. Stanley who is also the inventer of the Stanley Steamer.

Following are nine pictures of the Stanley for your viewing. After those are pictures of
orbs.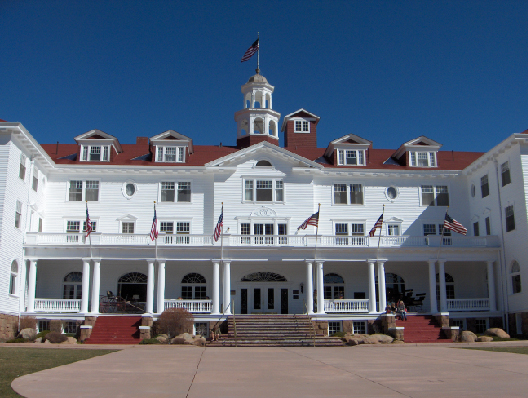 Here's the front view of the Stanley. If you have seen the movie, "Dumb and Dumber," you might recognize this view when Jim Carrey goes up the steps in his furry, knee-high boots.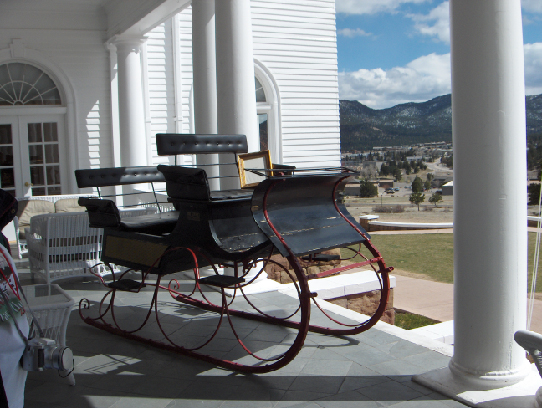 Left front porch view with a great old sleigh.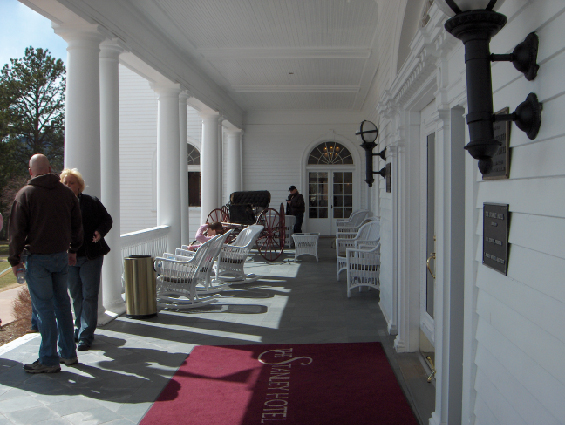 Right front porch view. That's Jason Hawes of "Ghost Hunters" with his back to us.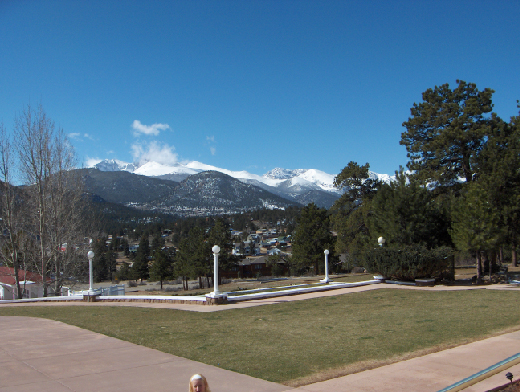 View of Rocky Mountains from front porch.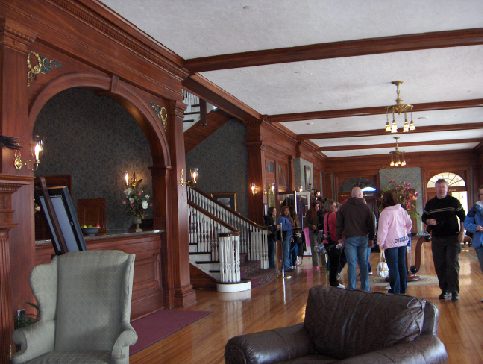 The Lobby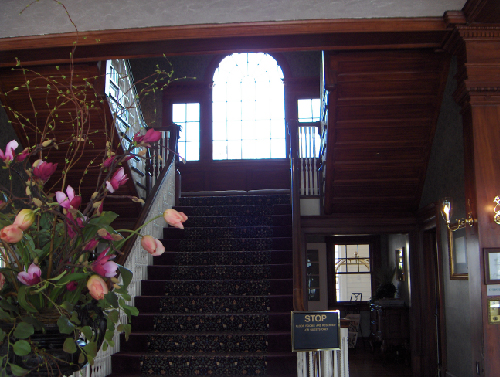 Lobby's main staircase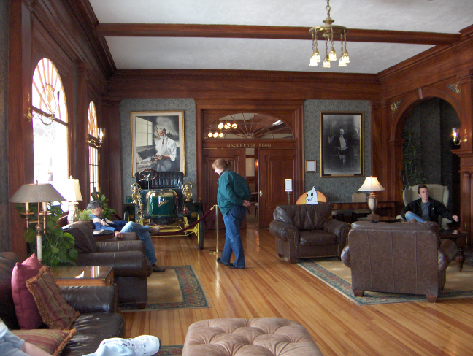 Another view of the lobby. Notice the old car. It's a Stanley Steamer and it does work.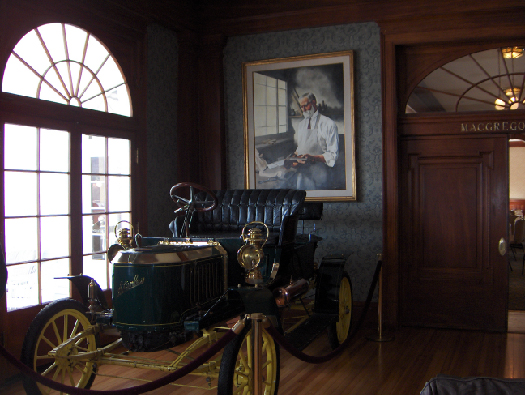 Closer view of the Stanley Steamer. A painting of F. O. Stanley hangs on the wall.


The piano room or hall. Often piano music has been heard coming from this room but no one was there.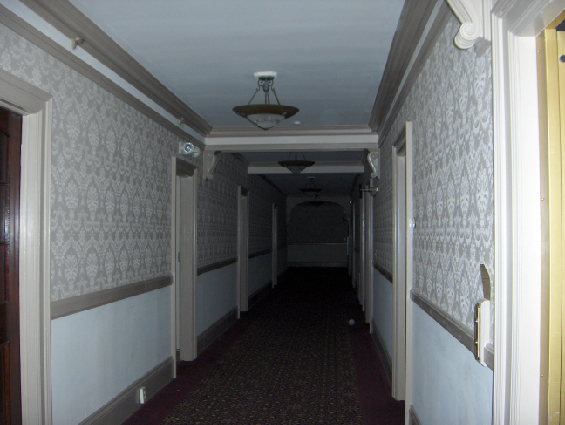 Small orb down the hall on the right near floor. (3rd floor)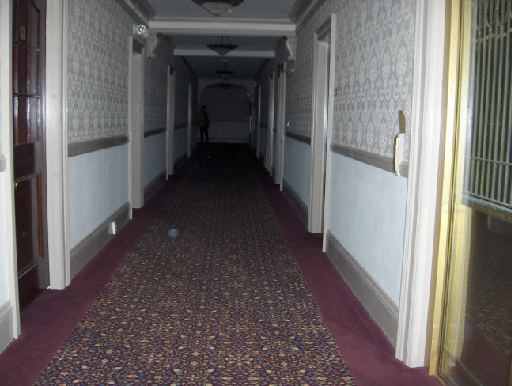 Orb in the hall on the 3rd floor.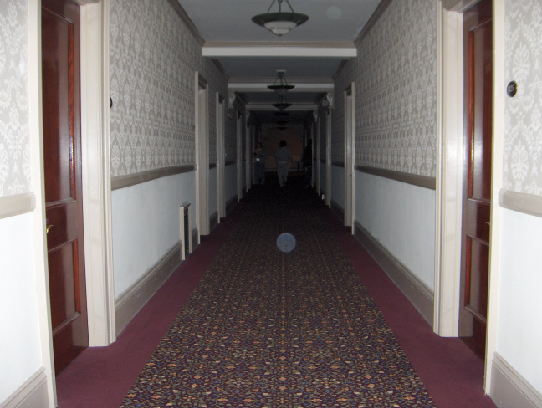 This one is also on the 3rd floor.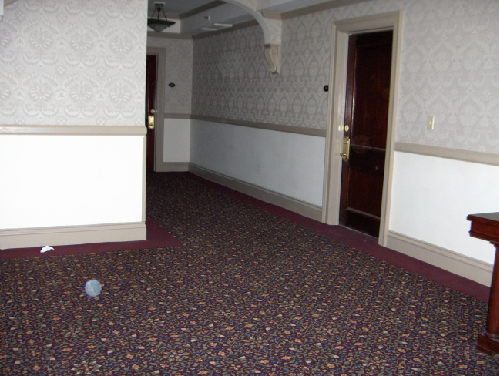 The door that you can barely see is Room 217. This room has a lot of activity and is where Stephen King stayed and also where Jim Carrey stayed. The man who gives the ghost tours and tells the history said that when Jim Carrey stayed there that he no longer wanted to stay in that room and asked to be moved to another one.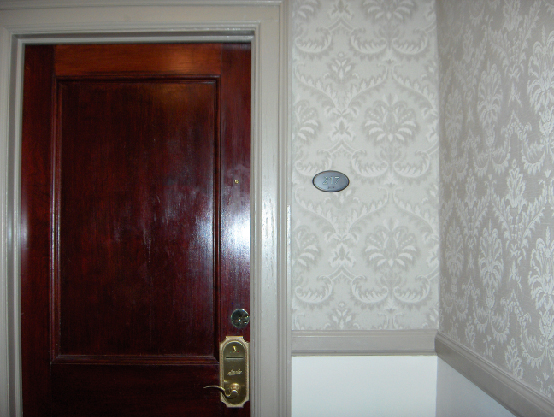 This is Room 217.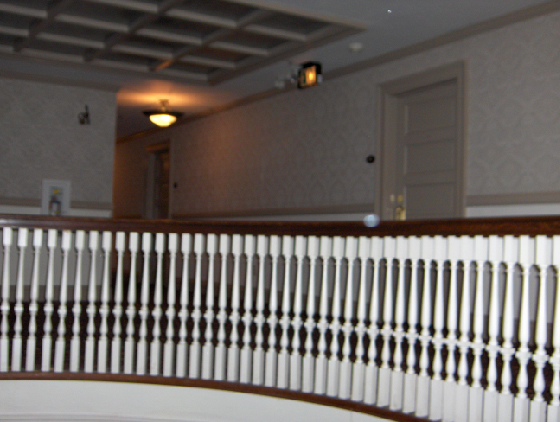 This orb is on the 4th floor where guests hear children running and playing when indeed there isn't any.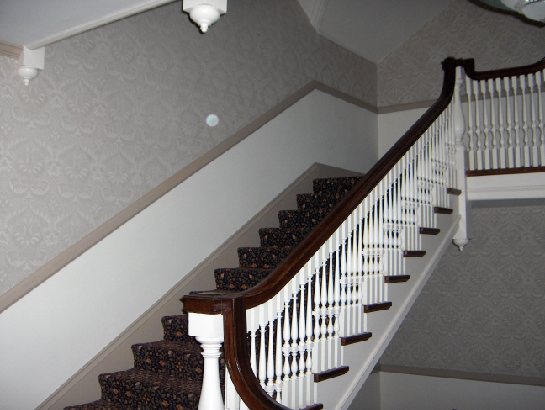 Orb on the stairs leading to the 4th floor.




We did have other experiences at the Stanley, but, unfortunately, not captured on film. This is an awesome place to visit.




Below are photos sent us by our friend,

"Sculptor Dave"

from Colorado, of an interesting orb taken January 2011, that looks like a hot air balloon, thanks David.

Check out David's website at
www.daverichardsonart.com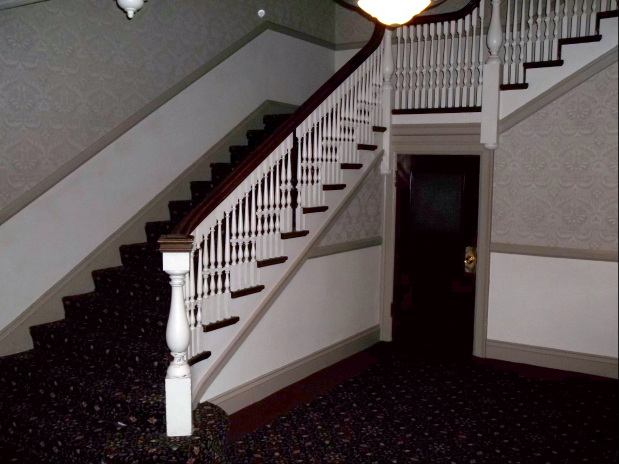 David Richardson © 2011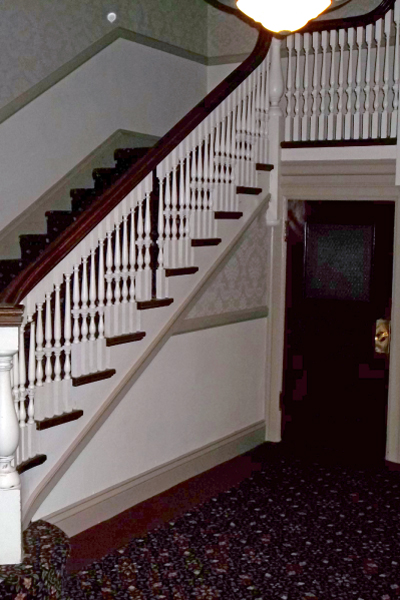 David Richardson © 2011 (zoomed)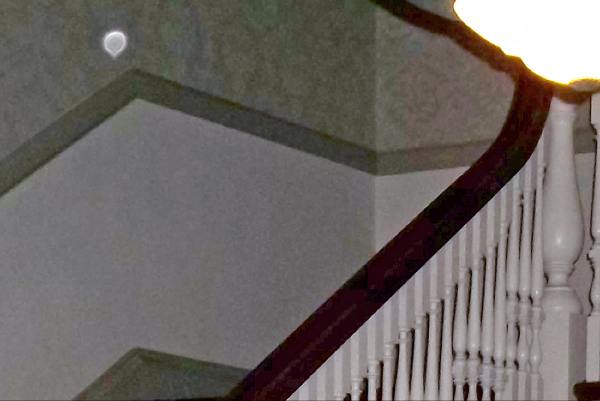 David Richardson © 2011 (zoomed)